My late mother-law loves to cook using fresh herbs and vegetables and my father-in-law who is ever so resourceful started planting in his huge garden, some of the easy to plant herbs and greens for her use so that whenever she feels like cooking some Italian dishes for instance, all she needs do is pop into the mini garden and start plucking away. I used to enjoy it too coz I can always visit the garden anytime and there is always fresh supplies of chillies, lime and even tomatoes.
Now, Miracle-Gro and America's Test Kitchen Cook Up Fresh Ideas from Your Garden and makes it possible and even easy for you to grow your own herbs and vegetables without a big garden. All you need is a container with a drain, some seeds and potting soil. It's so simple, you can even do it at your balcony!
Check out their how-to tips to grow delicious tomatoes, sweet peppers, strawberries and learn how to raise garden beds and grow your own window-will herb garden.
Once you are ready to enjoy the fruits of your labor, check out the video below and start trying the recommended and well tested recipes below. Good luck!!!
Cheerio…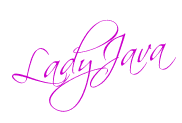 First Commenter Gets FCSB Points from LadyJava.
Thanks for all your comments
♥ ♥ ♥
Mariuca